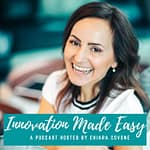 In this week's episode I talk about 6 types of outcome that I believe are good reasons to have meetings.
Spoiler: A meeting should rarely be held simply to inform participants or stakeholders.
The exception to this practice is when the information is highly sensitive or complex, or stakeholder buy-in is needed.
Meetings primarily centered on information sharing should be replaced by an email or memo.
Join me in this conversation as I distill the 6 main types of outcomes that justify booking time for people to sit together and what you want to define ahead of time:
The subject of the meeting as part of the invitation you send out
The structure of the meeting
The role of each participant
Who should attend.
Who should not attend.
Be the challenger that your organisation is waiting for and disrupt how meetings are run and help make organisations more efficient and more fun!