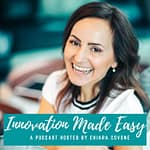 How many people do you know that I don't make an effort to learn how to learn?
Should it not that be a subject in schools ?
Can you imagine a more high level skill to pick up in life? 
In our young age, learning is easy and intuitive, this is because our brain is much more malleable. In this phase of our life, the brain is designed to adjust itself to its surroundings, continuously making new connections.
The brain is designed to be customized in the early part of life, and then to leverage those algorithms and circuitry for the rest of our life.
Also as adults we learn of course, but the effort we have to put in is quite different and requires a deeper effort.
Join me in this episode as I walk through the key 2 steps required to learn: what triggers neuroplasticity and when it actually occurs.