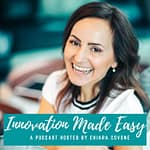 Purpose can turn up in different parts of your life.
You will have a moment, an epiphany, something dramatic that happens and all of the energy inside you wells up. It is when you want to make an impact, make a difference somewhere… that is the birth of purpose.
This week I wanted to share my thoughts around purpose – I know everybody is talking it and the reason why is that it is crucial.
No organisation gets a pass on 'purpose'.
And there is an opportunity for you as an individual to also decide what you want your contribution to be in this world and how you can can live your full potential.
Look at your job: what is the bottom-line purpose of your job? What is the contribution of your work to meet the needs in your organisation?
The most important contribution you can make in your work is not the work you do, but the person you are becoming.
Because when you become the right person of course you will be dedicated: of course you will make a contribution.
The more you evolve as a person, the better the quality of the fruit you will produce.
And to do your best job you not only need a purpose, but you also need to understand the balance between rest and work, so you can stay in the game for the long haul.