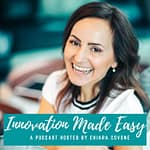 Do you listen to respond or do you listen to understand? This question inspired by the book of Steven Covey is something I ask myself often.
It takes time and commitment to become a better listener and, as you improve the skill, your efforts will be rewarded.
As you become a more effective listener you might be surprised to find people will seek you out more to share their thoughts and feelings!
You'll also notice you're involved in less conflicts and get recognised more often as a honest and trustworthy person.
Attentive listening is a unique skill that people respect and admire.
In this episode, I will cover:
… the difference between hearing, listening and active listening
… what is at stake when we are not active listening
… 7 tips to practice and pay attention to to improve your listening skill
Tune in to listen to the full episode!
And you? where are you on your journey to active listening? leave me a comment