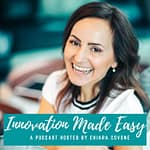 SMOG = Should – Must – Ought to – Got to 
Do you find yourself using those terms automatically and unconsciously a lot?
Do you hear yourself saying sentences like "I must talk to my boss", "I should exercise more"…
How do these sentences make you feel?
Do you feel inspired, engaged and excited to follow up on this wishes? or do they drain your energy and leave you depressed and anxious?
The power of words and the effect they can have and how we live our life is immense and I want to encourage you to start paying attention to the words you're using as they have ultimate effect your results.
We don't have to do anything! We always can choose to do the things we choose to – consciously or unconsciously.
It's always a choice.
Tune in into this weeks' episode as I share with you how we can clear the SMOG and increase the awareness of the words you use and how they affect your state of mind.