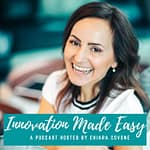 We used to write a lot of letters and we don't do that anymore or at least not as often in this fast communicating world – where quick SMSs, calls and emails have replaced writing beautiful long thoughtful letters.
And I would like to give you an opportunity to actually take fountain-pen and paper and start writing a letter to your future self, as well as writing a letter to your future you. what would she say to yourself what does older you do? where does he/she live?
Everything you do today you do it for yourself now and for you in the future.
Have you thanked your past you for all the choices, all the things that you have done and not done that allow you to enjoy what you have today. I would like you to revisit the relationship with your past and be grateful. Be compassionate with yourself. You did good until now, and you will be better.
Tune into this week's episode as I unfold the importance of the relationship with ourselves across time and what a powerful yet simple tool it can be to take a different perspective on our NOW.
To stay on track with your goals, hop over here and grab my free resource with 5 steps for you to take to stay focused on your goal and enjoy the journey!