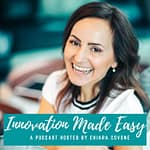 4 core behaviours to upgrade your conversations.
Conversations can tell a lot about the company culture and I like to think of them as your operating system over which you then run all the applications / company's functions.
Getting better at communicating and putting some thoughts on how we go through our conversations can have incredible benefits in terms of growth, motivation, performance and happiness.
Listen in!