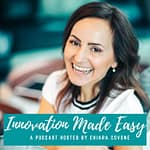 Naturally, we have an inborn resistance to deliberately manage our time.We believe that spontaneity, and being able to react and not have plans somehow creates a more free life.
This couldn't be farther from the truth!
In fact, the opposite is true: the more you plan, the freer you will be.
In episode #14, in my conversation with Allan Langer, I've talked about "time blocks and how to deal with your to-do list and outcomes.
This week, I want to go into greater detail around the concept and tools I use, so you can test them and apply them to your own life too.I've been using this approach now so regularly, to a point where they've become automatic for me and created a high level of productivity in my life.
Today, I decided to share with you this method to make sure that you know how to utilise those "Do Dates" to achieve your success.
"To-do actions" are not simply concepts that we have in our minds that we would like to accomplish. They are the actual tasks we need to complete in order to achieve our goals. In other words, they are the structured way of taking action until you achieve your results.
Listen in as I lay out the step-by-step process of listing your to-dos, decide your priority and get your reward at the end of the week!
I explain why saying "I don't know how long will it take" is the wrong way of looking at the problem. And what to do instead.
I explore a number of tools and techniques that will help you create more time in your daily life. From the importance of honouring our commitments to ourselves and saying "no" to multitasking, 'trying', and distractions, I cover everything you need to know to make time for the things that matter most.
Click "play" to find out how you can use this simple process to STOP feeling overwhelmed and START being in control of your time again.
To access my planner you can go to: https://mailchi.mp/chiaracovone.com/planner