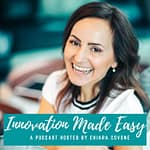 We determine whether the day will be a good or a bad one.
We choose whether everything is good or bad.
Our attitude for success and optimism in all situations is what we carry around with us throughout the day.
By being aware of how we feel, we can create a reality in which every situation, no matter what it is, provides us with an opportunity we can act on, if I only we look for it.
In a world where so much is out of our control, committing to a practice where we do have control is a way of establishing and reminding ourselves of our own power.
It is about preparation. It was about creating peace.
Tune into this episode as I discuss
how I created a routine that works for me for mornings and evenings.
How it evolved over time and
how there is no magic formula that works for everyone and that you can find the activities that serve YOU.
Download my morning routine resource here.