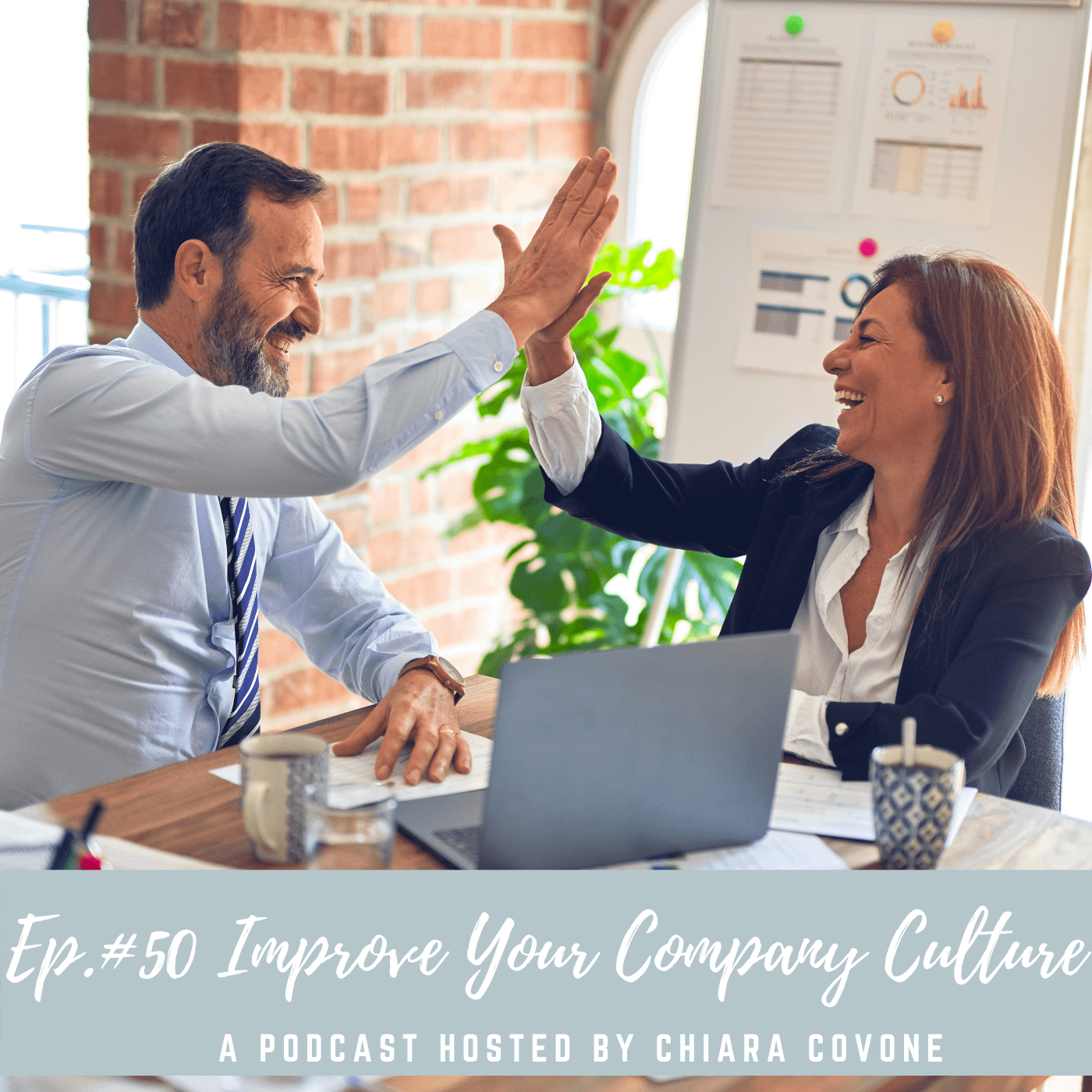 The company culture is the collection of behaviors and attitudes within an organization.
Why is it important to focus on company culture? Because it can jeopardize your company's potential today and in the future.
I love the expression:
Culture eats strategy for breakfast.

Peter Drucker
Most leaders give the development of a culture for granted and just let it go with the flow. Being intentional around what culture you want your company to live by is, however, as important as your strategy and, in fact, if the culture is not healthy and flourishing, it will affect your current and future performance.
In this episode I discuss the signs of unhealthy company culture and the consequences of not giving it the attention it deserves.
I then move on to discuss some areas for you to consider to actively contribute to improve the culture, no matter where you are at:
– If the culture is at the moment unhealthy or toxic, you can contribute it to improve it and move into the direction of becoming a healthy culture.
– If the culture of your company is already good, good for you! These tips can help you make it ever greater.
What I cover:
What are the signs the culture of a company are not great
What are the risk with poor & toxic company culture
What are the 6 dimensions that you can look at to improve actively your company culture