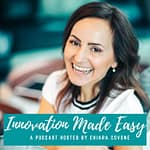 For true, lasting change to take place, you sure will know that learning something, reading a book or attenting a two days training is not enough.
This week I discuss the KASH model – a power tool for any lasting change to take place.
KASH stands for
Knowledge
Attitude
Skill
Habit.
Tune it to learn all about this model and how you can apply it as you work towards increasing your emotional intelligence and achieve any sustainable growth.