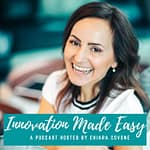 How often do we find ourself confused by how our actions have impacted others and the only thing we can say is… "I did not intend this to happen! "
This week I discuss how you can be more effective translating your intent into the impact you meant to start with, and avoid unnecessary conflict.
Access the free masterclass to achieve any goal that is important to you by clicking here.